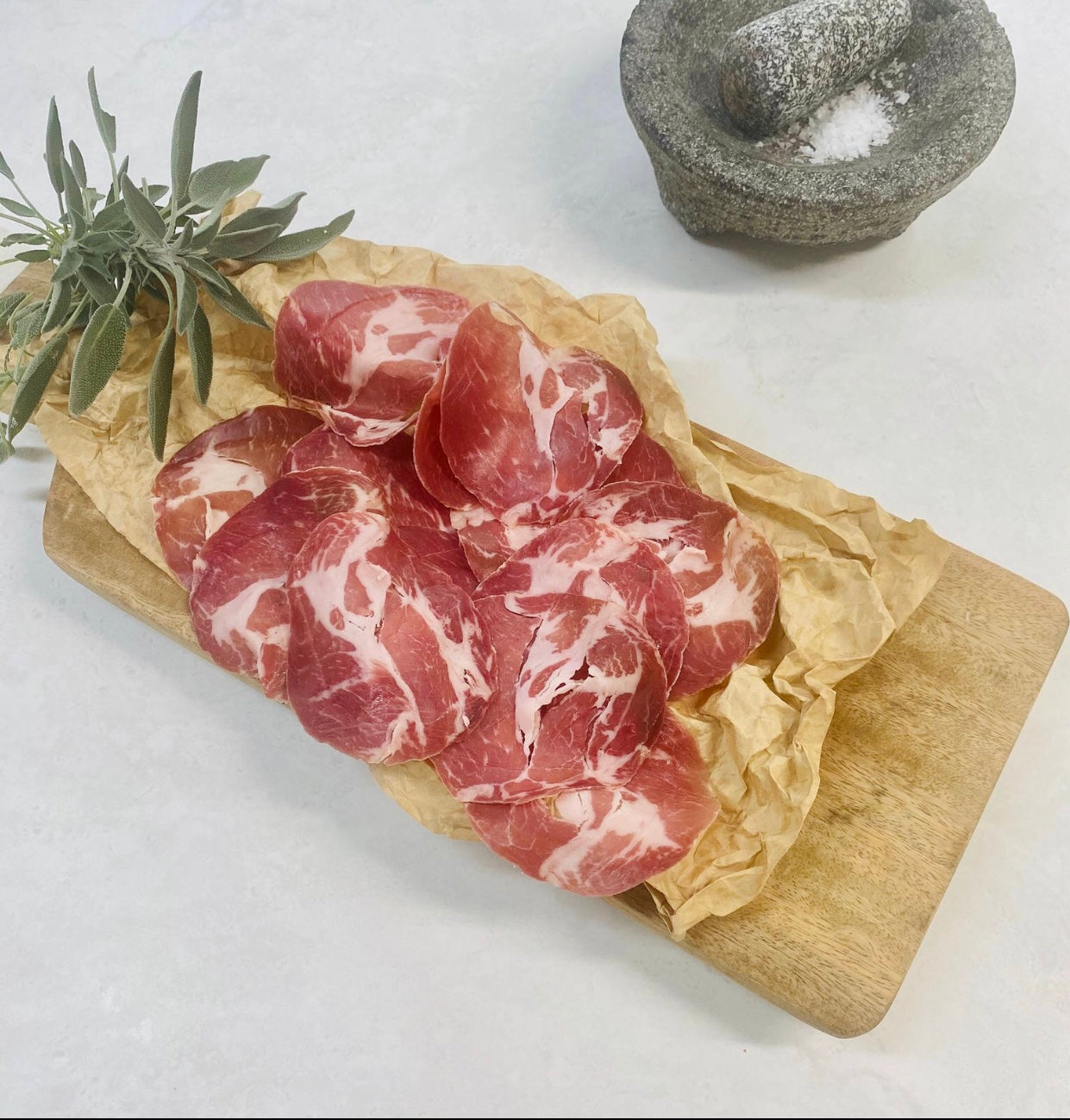 Capocollo Sliced $49.99kg
Sale price Price $49.99 Regular price
Capocolla is an Italian dry cured pork cold cut Salami.
Made from the dry cured muscle , running from the neck to rib of the Pork Shoulder.
This product is gluten free.
Pork is sourced from the finest Australian Free Range pigs.
Its possible to request a mixed selection  of sliced smallgoods. to make up 1kg simply edit your order in the packing info section for the product.
packets are 100gr